About Stress Talk
Stress Talk is an online mental health practice. Through Stress Talk I get the chance to offer psychological support to people from all around the world.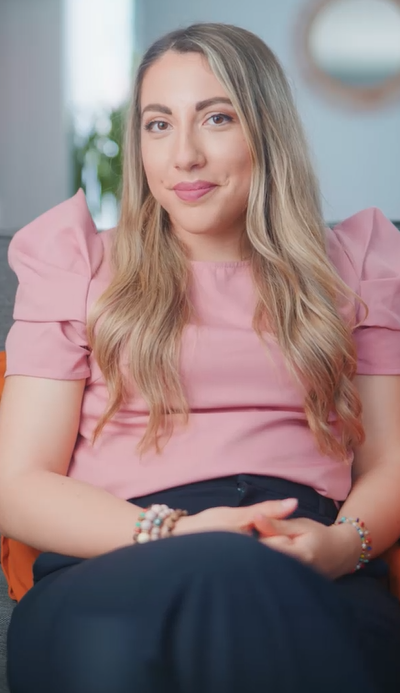 Let me Introduce
My entire career revolved around one goal:
My aspiration to become a Psychologist began at a very early age. I always remember having this strong urge to help people understand their needs better and to see them grow.
I started studying Psychology with one goal in mind: to help people as much as possible with their mental health, well-being and personal issues. Seeing other people's situation through an empathetic lense has always been part of my mentality not only as a professional but as a human too.
This is why an integral part of my practice is to create a safe space for everyone to share their problems and feel heard.

Theodora Seliniotaki – Founder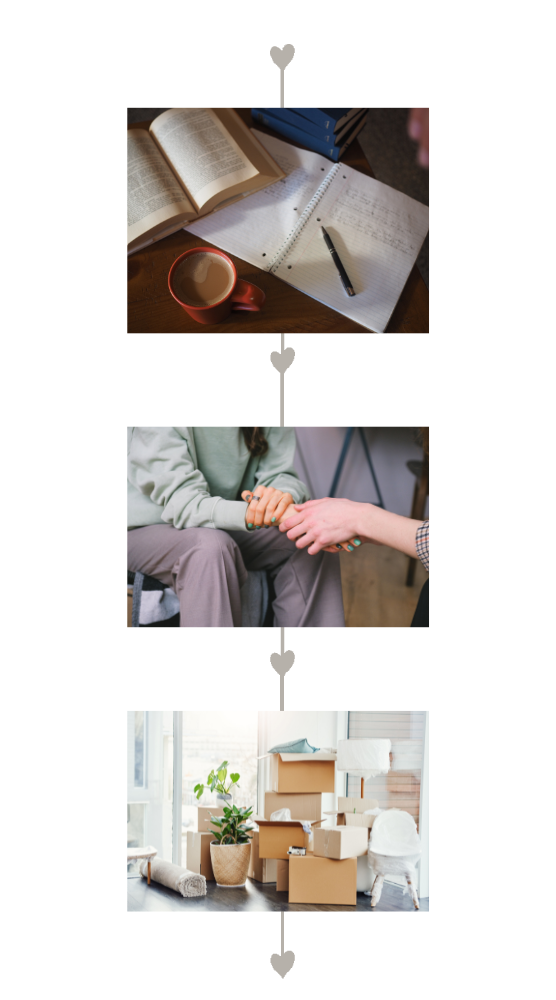 Journey of my career path
My timeline
I love advocating the importance of mental health in various settings. Therefore, apart from my very own online practice, Stress Talk, I also teach Psychology to international students at an academicc setting and I collaborate with mental health companies to offer individual sessions to employees, to do workshops about mental health in work settings and to shoot educational videos about well-being and relationships.
2010-2018: The beginning
During this time, I completed my 4 year bachelor degree in Psychology in University of Crete and in 2018 I graduated from a 2 years masters in Health Psychology: Stress Management and Health promotion from the Medical School of Athens. During my studies I alsso participated in internship programs starting to get experience in mental healthcare.
2018-2020: Working with adolescents and adults
During this time I worked as a Psychologist of children and adolescents with a history of abuse and other adverse life events at a welfare institute in Greece. On the same time, I was offering voluntary services to the adult psychiatric patients of a university hospital through group sessions helping them to rehabilitate.
2020-present: moving to the Netherlands
During the very first year of the pandemic, I moved to the Netherlands where I started teaching and mentoring first year students at a Dutch university. I also completed my training in Cognitive-Behavioral therapy. After my first year in the Netherlands, I started working as a Psychologist again, simultaneously to my academic duties. Right now I continue my training in EMDR therapy which focuses on trauma and adverse life events. Through my practice, I collaborate with companies which offer mental health services in the workplace through 1-2-1 sessions, workshops, webinars and pre-recorded material.
Fill in the contact form to book a first
appointment now.
Let's Talk
Phone: +31 623 670 520
Email: info@stresstalk.eu
Online Sessions
Have your session from the comfort of your home or during your work day. In person sessions are also possible upon request.
Working Hours
Mon: (9 am to 1 pm)
Tue: (9 am to 8 pm)
Wed: (Closed)
Thu: (9 am to 8 pm)
Fri: (9 am to 8 pm)
Weekend: (Closed)